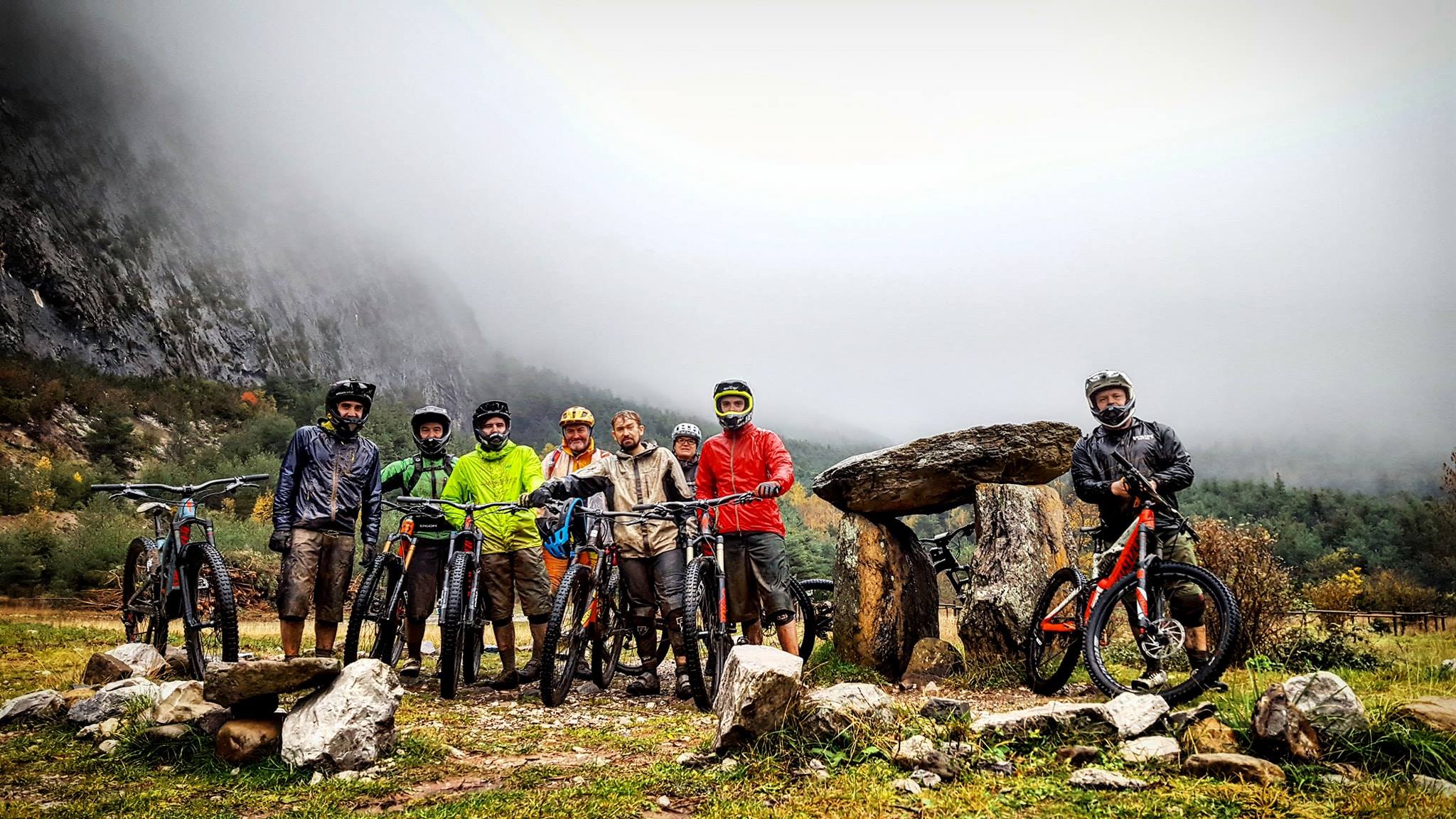 Finishing the year with an unforgettable experience
We finish the year with one of the most epic days we have lived in MTB Pyrenees.
The worst conditions could be the best, it just depends on the attitude.
From the snowy summits to the deep forests.
Mantles of leaves, colors, snow, mud, rock, roots, rain, fog and an unbeatable company in the wildest autumn.
The Tena Valley has set the bar very high again.
Our day began in the heart of Valle de Tena, we still were not convinced that everything would turn out well.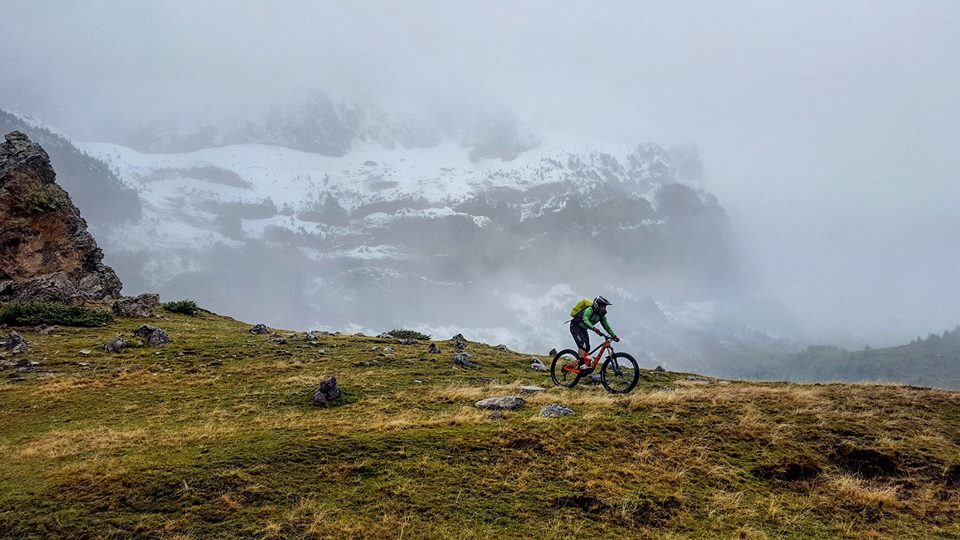 A clearing between the clouds, and the great walls of  Sierra de La Partacua appeared in front of us. An image that will be recorded in our retinas forever.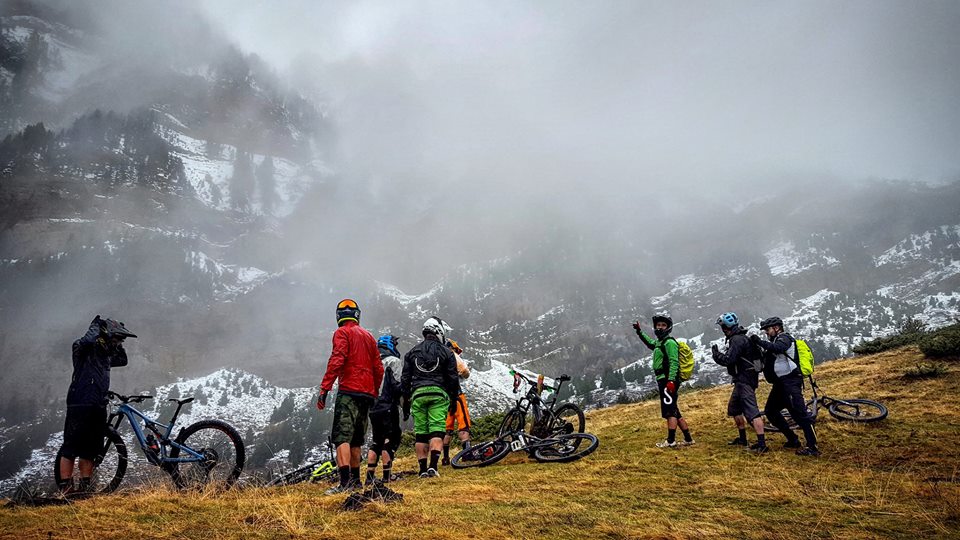 The emotion of the team is 100%. We are looking for a bigger challenge and with our 4×4 lifts we go to the highest levels in search of the first snows of the year. Feeling unique to be able to roll through that immense silence, which was only broken by the crunch of snow under our wheels.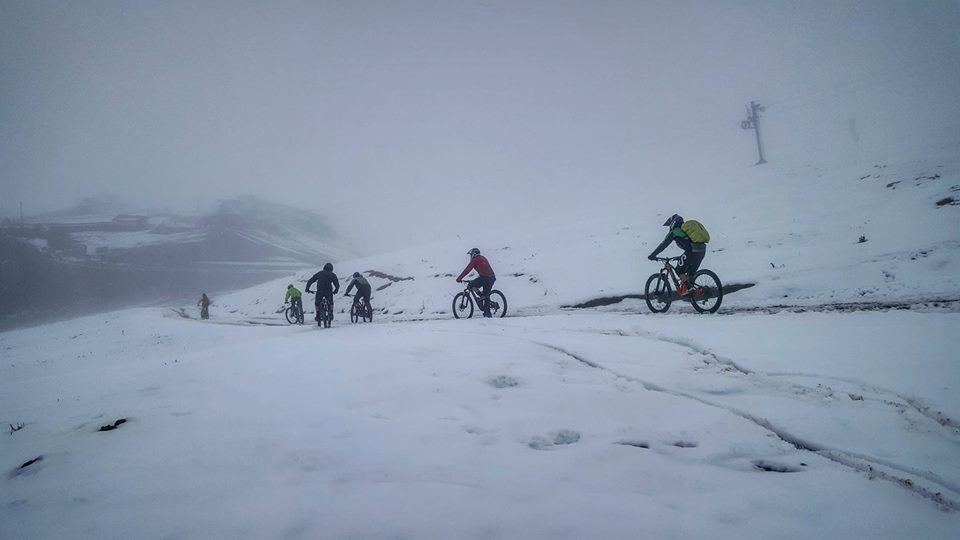 Undoubtedly the most epic descent we have ever had. The conditions were the most extreme, but thanks to the great attitude of the team, everything was unbeatable.
From the highest and snowy levels, to the magical forests of Tripilituara.
A great experience difficult to repeat.
Thanks guys!